Creamy Casserole With Ham & Peas
Posted by Jia
Mar 27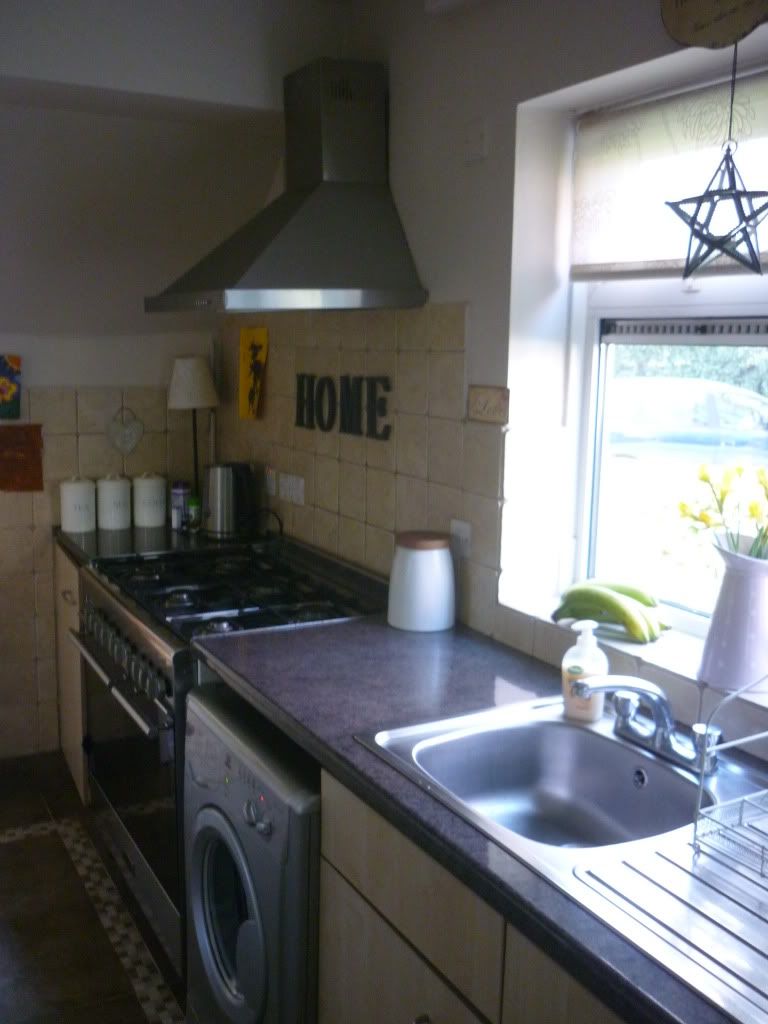 This is a semi-homemade dish which is inspired by the casseroles my mom made when I was growing up. This recipe starts with a few boxes of pre-fab Mac-n-Cheese (which I buy very infrequently), to which I add more pasta, real cheese, and "mix ins" (which vary based on what I have on hand).
It fits in to our frugal lifestyle because:
it avoids canned condensed soup and uses a mushroom milk mixture made from scratch
it uses staples that are easily bought on sale (dried pasta and pre-fab Mac-N-Cheese)
it makes use of leftovers
Ingredients:
12 oz mushrooms, diced
1/4 tsp thyme
1/8 tsp salt
2 tsp oil
2 cups skim milk
1 Tbsp butter, unsalted
3 7.25 oz boxes of macaroni and cheese
1 lb elbow macaroni
2 cups skim milk
8 Tbsp butter, unsalted
16 oz shredded cheddar
16 oz bag frozen peas
6 cups diced cooked ham
1 tsp pepper
1/2 tsp paprika
1/8 tsp nutmeg
Directions:
Saute mushrooms in oil, with salt and thyme until reduced and allow most of exuded water to cook off. Add butter and flour and whisk to blend and allow to cook for a couple of minutes. Add milk and cook until starting to thicken, set aside.
Cook macaroni according to package directions. Drain and pour into a large mixing bowl with butter. Mix well to coat and to allow butter to melt.
Add cheese powder inserts from prefab macaroni and cheese and mix well to incorporate. Add peas, ham, and mushroom mixture. Mix well.
Add milk as needed to allow mixture to still be stir-able. Add shredded cheddar and seasonings. Stir.
Spoon mixture into aluminum pans and cover with tin foil. Bake in a 450 degree oven for about an hour.
Serving:
It makes enough to fill 2 half-tray sized aluminum pans that I buy at my local Sam's Club. It's a nice dish for a family dinner or even to bring to a potluck.
Generally we eat this "as is", but you can stretch it a little further by serving an additional vegetable on the side – a tossed salad, carrots, cauliflower.
It can also be eaten as a side dish with anything from baked chicken to hot dogs.
Variations:
The ham can be replaced with other leftover meat you have on hand – roast beef, chicken, turkey, etc.
You can substitute drained canned tuna.
You can even brown a pound or two of ground beef, drain off the excess grease, and add it to the mix.
Comments:
This isn't the healthiest meal in my repertoire. But it is a great comfort food, is relatively cheap to prepare (assuming the ingredients are purchased on sale), and a great way to use up leftover Ham after serving it for a holiday dinner.
This is not an ooey gooey macaroni and cheese dish. It has a lighter cheese taste and is creamier than you might expect.
Enjoy!
Jia

image thanks to honeybelle3